A home away from home!
Private pool, modern electrical appliances, oven, refrigerator, dishwasher, garbage disposal, microwave, washer-dryer washing machines, central air conditioning, cable TV, phone service, living room sofa bed, towels, linen, kitchen utensils, plates, toaster, coffee maker, etc..
Spacious, comfortable, living rooms & double garage.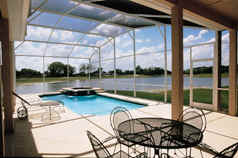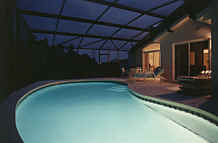 Most of our properties are three to seven bedroom homes with private pools but we also have a large portfolio of condos, apartments, and even hotel rooms!
All are located within 5 to 25 minutes of all attractions and a short drive to beaches.
More detail can be found by Clicking Here